Off Campus Scholarships
Types of Scholarships
There are many different types of scholarships that are available. Some scholarships are based upon merit, while others are based upon financial need. There are also scholarship programs that give special consideration to minority students or for students entering a particular degree program or field of study.
When to Begin Searching for Scholarships
You should begin searching for scholarships as soon as possible. Many scholarship opportunities have application requirements and deadlines that must be met. If you begin searching too late, you may miss out on valuable opportunities. It is never too early to begin searching for scholarships for college.
Finding Scholarships
Begin your scholarship search locally. Your community may provide the best (and least advertised) opportunity. Local clubs, businesses, organizations, and churches are all potential sources.
Scholarship Requirements
The requirements are different for every scholarship program. Before applying, make sure that you fully understand all of the application procedures and the eligibility criteria. Some scholarship applications require an essay or another demonstration of your potential. Others require a minimum GPA or standardized test score.
The list below includes links to a wide variety of free scholarship searches. Many more can be found on the internet as well as at your local library.  Beware of scholarship sites or agencies that charge a fee. Most scholarship information is free of charge.

Dept of Labor Search more than 7,500 Scholarships, fellowships, grants, and other financial awards opportunities
College Board Find Scholarships, other financial aid and internships from more than 2.200 programs, totally nearly $6 billion
College Scholarships Scholarships available to all kinds of students
Fin Aid! Scholarships and fellowships for minority student
Healthcare Administration Scholarships Educational resources for people looking to learn about careers and education in the business side of healthcare.
Scholarships Ending Soon!
OutdoorStack's Annual Financial Aid Program To encourage students and families throughout America to spend more time outdoors, we have created the Outdoor Stack's Annual Financial Aid Program for students enrolled in Full-Time, Part-Time or Online education courses. One passionate individual will receive a $1500 award, for applying and expressing their interest in the subject. Deadline March 31, 2019
Start Standing At Start Standing, we value education. We also recognize the steep cost of college tuition and the expenses that come along with it like housing, books and supplies. In an effort to make things a little easier, we are proud to offer a biannual $1,000 scholarship to students who are currently attending or planning on attending college. All essays should be submitted no later than March 31 for Fall semester and November 15 for the Winter semester.
SonoBoom Annual Scholarship In an effort to make things a little easier for students and their families, we are pleased to be offering an annual $1,000 scholarship to individuals who are currently attending or planning on attending college or graduate school in the near future. We have created the SonoBoom Music Scholarship for undergraduate and postgraduate students with the passion of "Music" to receive $1,000 award. The deadline for submission is March 31st, 2019.
CalTrend Scholarship CalTrend is a leading provider of custom neoprene, leather, faux leather, neosupreme and other seat covers for cars, trucks and SUV's. CalTrend carries covers for Ford, Chevy, Toyota, Honda, Jeep and many other vehicle makes. We understand the importance of education for young people and are aware of the fact that education isn't accessible to everyone. o support students, CalTrend has launched an annual $1000 Scholarship Program. The Scholarship Program is available to graduate and undergraduate students. International students are also welcome to apply for the program. Deadline March 31, 2019.
Toptal Scholarship We're committed to empowering the next generation of female CEOs, founders, and world leaders who want to change the world. We'd like to give you what you need to get there. Deadline March 31, 2019
The Ate Ballistic Helmet Scholarship Fund Hard Headed Veterans has a $1000 scholarship available and they will provide a ATE Ballistic Helmet as well for those who plan on seeking a degree in Law Enforcement. Deadline March 31, 2019
OppU The OppU Achievers Scholarship celebrates students who transform opportunity into results. It rewards achievement in its many forms and honors those who create opportunity for both themselves and others. Founded in 2016, the scholarship provides $2,500 for current or future education costs. Scholarship selections are made four times a year. Annually, the OppU Achievers Scholarship awards a total of $10,000 to students who have demonstrated outstanding achievement. Deadline September 30, December 31, March 31 and June 30
Scholarships Due in April
BrightStar Systems Technology continues to change the way we communicate, work, and live every day. As a company that prides ourselves on delivering current pieces of technology to our customers, we would love to hear the perspective of the next generation. We have created a $1,000 scholarship for one undergraduate student who can display how technology has changed their life. Deadline April 1, 2019
MusicAuthority MusicAuthority recognizes the positive impact that music can have on a student's learning experience. Studies have shown how music can enhance learning- from improving memory performance to relieving anxiety, music can be a great component to aid a student's college experience. We are proud to offer our $1,000 scholarship to one current or prospective student for the 2019 school year. We will be offering this scholarship on a continual basis and we are excited to promote a passion for music and higher education. Deadline April 1, 2019.
Zumper Apartments Scholarship We get it, college is expensive. Here at Zumper, we want to help you out with a $1,000 scholarship to put toward tuition, books, or whatever else you need to get you through school. We're looking for outstanding students who have helped their classmates or community in a tremendous way. Maybe you started a club that raised $10,000 for charity, or championed recycling and sustainable practices across campus. Whatever it is, we'd love to hear about it! Deadline for Spring: April 1, 2019
Schochor, Federico and Staton PA  Our firm is proud to announce the creation of a $5,000 scholarship to one student currently attending an accredited college or university in the United States of America. The essay should be submitted on this page no later than April 1, 2019.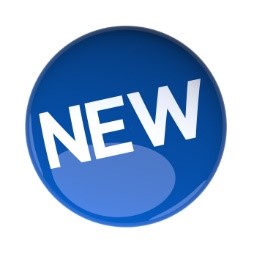 PriceItHere.com At Price It Here, Inc. we sincerely care about the upcoming generation and recognize the extreme importance of continuing education, and that's why we are pleased to offer our bi-annual $1,000 college scholarship contest. Each year, we award a total of $2,000 in college scholarships to two U.S. undergraduates in business, business management, advertising, sales, marketing, or related fields. Deadline April 1 and October 1 annually.
Scholarships for students with self-employment experience Self-employment teaches people lessons of independence and accountability that can't be found through any other experience. In the beginning, it often doesn't pay as well as traditional employment, but we believe that the lessons taught by the self-employment experience will pay dividends in both education and perspective long after the work or business concludes. Therefore, we would like to reward students that choose to take this unconventional path and encourage more to follow in their footsteps. Deadlines: This scholarship will be awarded during the Fall and Spring semesters. Fall applications are accepted from April 2nd through November 1st. The winner will be announced November 15th. Spring applications are accepted from November 2nd through April 1st. The winner will be announced April 15th.
HomeLight Scholarship
 We want to support like-minded students who share our passion for improving the world of real estate. That's why we're offering a $1,000 scholarship to talented students who hold an interest in homes and homeownership. If you're interested in designing homes, building homes, placing people in homes, combatting homelessness, or studying the housing market, we want to help fund your education. Deadlines Fall: April 19, 2019. We plan to continue the HomeLight Scholarship every semester.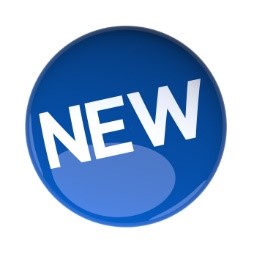 Ronald D. Weiss, P.C. The cost of obtaining a college education has grown rapidly over the past few decades, making it more and more difficult for many people to realize their educational goals. As an attorney, Ronald D. Weiss understands the value of higher education as well as the tremendous investment of time and money obtaining one can involve. In an effort to help a new generation meet their educational costs, Mr. Weiss is pleased to announce that he is offering incoming and existing college students an opportunity to win $2,500 college scholarship. Deadline April 21, 2019.
The Fitnessx Now Scholarship If you're an undergraduate, you're welcome to apply for our scholarship contest. You don't have to be a bodybuilder and the application is completely free of charge. This will automatically grant you a chance to win the $1,000 scholarship fund sponsored by us. You just need to submit the below requirements to scholarship(at)crazybulksupp.com for the enrollment. Deadline April 27, 2019
Soliant's Sunrise Scholarship Soliant is proud to sponsor our Sunrise Scholarship, through which we award a one-time educational scholarship of $1,000 to a student who best answers the question presented for our Fall 2019-Spring 2020 program. Deadline: Tuesday, April 30, 2019 by 5:00 pm Pacific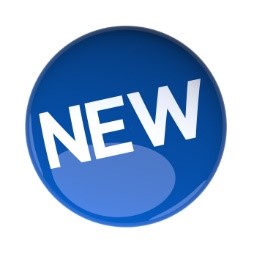 DaVinci Body Sculpting We have a passion for science and technology and we are inspired when we see new techniques and new inventions coming to light. Women are often part of the aesthetics narrative but are not often highlighted in their incredible contributions to science and technology in which the industry benefits. We want to change that. We have set up a $2,500 scholarship program for women that have a passion for science and technology. Deadline April 30, 2019.
2019 Alcohol.org Behavioral Health Academic Scholarship  The Alcohol.org Behavioral Health Academic Scholarship Program was started to encourage college students to make a difference and inspire change in the health field. We recognize that students who are working on behavioral health degrees face significant academic and economic challenges. This financial award helps students finish their degree and lessen their stress about how to pay for it. Deadline April 30, 2019.
Scholarships Due in May
Stratos Jet Charters Stratos Jet Charters, Inc. is an unsurpassed leader in the on-demand private charter flights industry. Stratos is well aware of just how adamantly the industry needs a constant influx of new personnel with a thirst for knowledge and commitment to professionalism, safety, ethical business operations and attention to detail along with other highly sought-after attributes. In an effort to bridge the growing gap in supply and demand in these regards, Stratos is extending a $2000 scholarship offer to up-and-coming students. Deadline may 1, 2019
CellWaves CellWaves is excited to offer this scholarship to a technologically minded undergraduate student each year.  We want to support the education of a deserving student who also shares our passion and curiosity for what wireless communications will become in the future. Deadline annual: May 1, 2019 for the 2019-2020 year, if received after May 1, 2019 this will be applied to the 2020-2021 year. 
YCC Employment Law Group At YYC Employment Law Group, we understand how important a strong legal education is to those who are interested in practicing employment law. We also understand how expensive getting a law degree can be. With that in mind, YYC Employment Law Group is offering a $1,500 CAD scholarship to a North American resident entering their third year of the JD program in the Faculty of Law. Application Deadline: May 31, 2019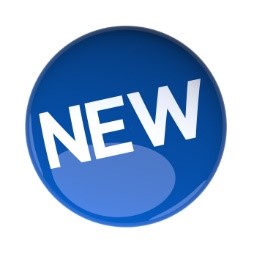 Memorials.com Remembering a Life Scholarship Life is a journey worth celebrating and remembering. Since 2002, Memorials.com has been the market leader in helping people remember their loved ones with affordable memorial products. Now, Memorials.com wants to help students remember the life of someone important in their lives as they take this important next step in their careers. The Remembering a Life scholarship from Memorials.com will offer at least one $2,500 scholarship to an eligible college student planning to attend an accredited college for the 2019 school year. Deadline May 31, 2019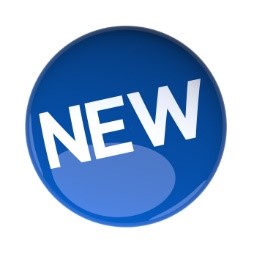 AussieWritings We are excited to announce the 2nd Aussie Writings contest.
Participants of our 1st contest have demonstrated great passion and enthusiasm, so we are more than happy to announce the new scholarship.
We offer winners money prizes: First prize – $1000, Second prize – $800, Third prize – $600
Deadline May 31, 2019.
RSI Announces 6-$1000 Scholarship Program  At Restaurant Accounting Services, we're excited to announce our new scholarship program for deserving students who want to enter the hospitality industry. This $1000 scholarship will be given to six different winners this year, which gives students plenty of opportunities to win. Deadline May 31, 2019
Sleep Delivered At SleepDelivered.com, we love our readers. Your interest and feedback help this site grow and improve. In order to express our appreciation, we are offering a college scholarship to a help one student complete his or her degree. Deadline May 31, 2019
Scholarships Due in June
Robots in my Home To be eligible for the scholarship, applicants must be U.S. citizens who are either homeschooled, enrolled in high school, or currently attending college at an accredited post-secondary institution in the U.S. Students should have or anticipate earning a high school diploma or GED at the time of application. One student will be selected to receive $1000 in scholarship funds. Deadline June 15, 2019.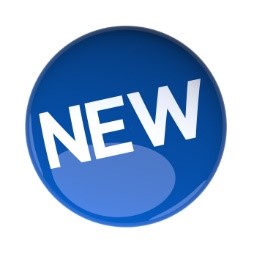 Veterans & Military Family Scholarship The team at George Sink, P.A. Injury Lawyers values military members' service to our nation. It is a profound, yet often overlooked sacrifice. In recognition of our nation's service members and their families, twice per year our firm bestows a $1,000 scholarship upon a hard-working U.S. college student who is an active duty service member, a veteran, or a spouse or child of an active duty or retired service member. High school seniors and graduates as well as undergraduate and graduate students may apply. Deadline June 15, 2019.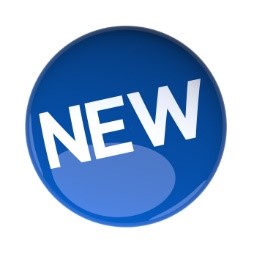 Miller & Associates, PLLC The Community Superhero Scholarship from D. Miller & Associates, PLLC awards a $1,500 scholarshipto one deserving student who exemplifies what it means to be a hero to their community. The deadline to apply for the 2019 Community Superhero Scholarship is June 30, 2019.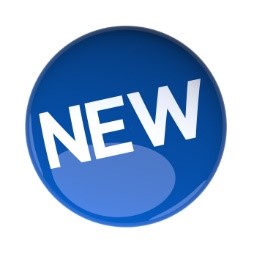 Fishing Pax College expenses tend to add up fast – especially since you have to spend most of your time studying tough courses and completing assignment instead of working for pay. Fortunately, even in the midst of all the strife, fishingpax.com is providing a helping hand in the form of a scholarship. One winning essay will be chosen and rewarded with a $1,000 award. The funds will be remitted directly to your school account to help clear part of your tuition fees. Deadline June 30, 2019.
Chalik & Chalik Cancer Survivors Scholarship   The Chalik & Chalik Injury Lawyers Cancer Survivors Scholarship is an annual $1,000 scholarship awarded to a deserving student who demonstrates resilience, compassion, and commitment to help others. Deadline June 30, 2019.
Friedman & Simon Injury Lawyers Friedman & Simon, L.L.P. awards an annual $1,500 academic-based scholarship to a deserving student who is pursuing a higher education at an accredited college or university. Deadline June 30, 2019
Scholarships Due in July
Indy Displays The team at Indy Displays is proud to help further the education of tomorrow's professionals in graphic design and visual arts. The work of great designers is crucial to the production of each outstanding display we deliver to our clients. Indy Displays believes in supporting talented artists and is offering a $1,000 scholarship for students pursuing a degree in Graphic Design or Applied Arts.
Deadline: July 1, 2019
Geneva Rock Geneva Rock Products, Inc. is excited to announce the launch of a scholarship essay contest in support of students dedicated to building the future. Through this scholarship, Geneva hopes to inspire more passionate and hard-working individuals to enter and progress in the construction and related engineering industries. The scholarship submission deadline is 12:00 a.m. EST, July 1, for the fall semester and November 15, for the spring semester.
John Foy & Associates  Our $1,000 scholarship will be awarded to one college student who has battled leukemia or whose life has been affected by it. "We are honored to be a part of this brave community," said firm founder John M. Foy. "We started this scholarship to raise awareness of the issues that face leukemia patients and their family members." Leukemia is the most common cancer in children and teens, and it's one of the most diagnosed in adults. Deadline July 15, 2019
The Sure Oak Scholarship While helping our clients achieve amazing results, we also make sure to educate them on the ever-changing field of digital marketing. Because we value education and its benefits, we have created an annual scholarship to help one undergraduate student reach their goals. $1000 Scholarship. Deadline July 15, 2019
Goldberg Weisman Cairo Annual Scholarship   Goldberg Weisman Cairo Annual Scholarship
Deadline for 2018 Submissions has passed. For information on the GWC 2019 Scholarship, read on: As Illinois' largest Personal Injury and Workers' Compensation law firm, Goldberg Weisman Cairo knows how important a great education is to a successful future, both for the students themselves and their communities as a whole.  Our team of legal professionals is dedicated to helping provide opportunities for students throughout the country. With this in mind, we proudly announce the Goldberg Weisman Cairo Annual Scholarship.  This program is aimed at assisting students that are currently enrolled in a college or university in the United States. Deadline July 16, 2019
Dana Point Rehab Campus Scholarship Program   How can you be considered as a possible candidate? To apply for this scholarship, students must be enrolled in a university of higher learning next year or currently enrolled at a collegiate institution in a program that culminates with a bachelor or graduate degree. All scholarship applicants must be age 18 or over and currently enrolled as a high school senior through college graduate level student. The Dana Point Rehab Campus will provide up to $1500 to a student for use in undergraduate or graduate education programs. Deadline July 30, 2019
Peck Law Firm Scholarship The Peck Law Firm of Charleston, SC is proud to announce the 2019 Peck Law Firm Scholarship. This $2000 scholarship is dedicated to helping the scholarship winner pay for a college, graduate school, or law school degree, Deadline July 31, 2019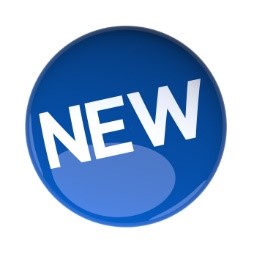 TTR Data Recovery   The TTR Data Recovery is offering a $1,000 scholarship. Deadline July 31, 2019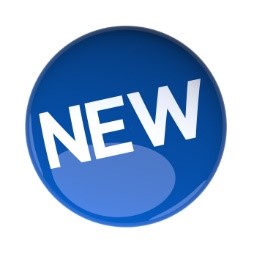 Minc Law Scholarship The Minc Law Scholarship was created with the belief that everyone who wants to continue learning in college should get the chance to do so. Minc Law has created a scholarship to give college students the chance to further their education by awarding one person a $1,500 scholarship to be applied to their college tuition bill. Deadline July 31, 2019.
Scholarships Due in August
XBOSOFT As one of the industry's leading software testing and QA companies, XBOSoft understands the importance of education in the science, technology, engineering and math (STEM) fields. It is scholars in STEM fields who go on to create and test software, run application testing procedures and improve the world of technology. We are committed to supporting future leaders in this field, and one way we do so is by awarding a STEM scholarship.
Through the XBOSoft STEM Scholarship, we recognize exceptional students with a contribution toward their schooling. The winning individual receives $1,000 toward his or her degree completion. Two runners-up receive $250 in book scholarships. Deadline August 1, 2019
FamilyAssets FamilyAssets is proud to be offering a $3000 scholarship for one eligible student during 2019 that has provided care to an elderly family member or volunteered proving care in a community setting. The scholarship will be awarded to a citizen or Permanent Resident of the United States who is enrolled at an accredited college or university in the United States. Deadline August 1 each year.
Capital Auto Auction Annual Scholarship   As the world grows more complex and demanding, it becomes more apparent that education is critical to solving the problems of both our nation and the world. Capital Auto Auction wants to help provide more individuals with the opportunity to get a solid education and make a difference. To show our support, we are announcing the 2019 Capital Auto Auction Annual College Scholarship — supporting students pursuing STEM-related degrees. Capital Auto Auction will award the selected student applicant $1,000 to be used toward his or her degree. In addition, we will award a $250 textbook scholarship to the two runners-up. Deadline August 30, 2019
Scholarships Due in September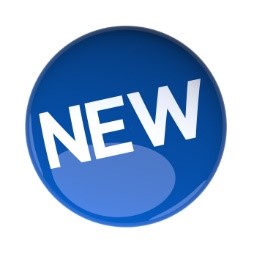 Shoot Searcher  ShootSearcher has always provided the tips and unbiased reviews about a broad range of photography, digital camera and videography products. Now we want to help the students showcase their abilities in this area and created this scholarship. All students must be in an accredited college, university or vocational/trade school and the winner will get $2,000 to be spent on tuition fees and supplies. Deadline September 20, 2019.
Scholarships Due in October
Responsify Our team at Responsify is wonderfully unique. We are a group of people who work with our many strengths to empower people, a value we all share. With qualifications and interests in strategizing, storytelling, designing and writing to name a few, we recognize that working together creatively is when things really take shape. We believe that with the correct tools anyone can reach their aspirations and use their skills to empower others. Current students will be tailoring their talents, getting ready to apply them in their lives and in their careers and we're excited to contribute to this exciting journey with a scholarship. Our scholarship will be awarded to an undergraduate student who can demonstrate how their major can be used to empower others in a self-reflective essay. Scholarship amount $1000, deadline October 20, 2019
Scholarships Due in November
OfficeIdeas  As OfficeIdeas is leading in distributing reviews on the products like best gaming laptops, we work every day to help our users achieve their best products. OfficeIdeas understands how important it is to keep up of with ever-changing technology through education. We have created a scholarship to help technological-minded students move forward with their studies. We hope to help support you while you advance your education. Scholarship $1000, Deadline November 1, 2019.
Senior Living Scholarship Senior Guidance is proud to offer our $1000 yearly senior living scholarship to one student per year. You may submit an essay that is between 750 and 4000 words on any topic related to senior living. For example, you may pick any particular issue related to senior living and write about the solution(s) to the problem. You may also write about specific senior living lifestyles and issues related to them, such as assisted living facilities, nursing homes or retirement communities. You do not have to write about a problem - you may submit an essay that is a thoroughly researched informational article on any topic related to senior living. Deadline November 15, each year.
Senior Living Scholarship Senior Guidance is proud to offer our $1000 yearly senior living scholarship to one student per year. You may submit an essay that is between 750 and 4000 words on any topic related to senior living. For example, you may pick any particular issue related to senior living and write about the solution(s) to the problem. You may also write about specific senior living lifestyles and issues related to them, such as assisted living facilities, nursing homes or retirement communities. You do not have to write about a problem - you may submit an essay that is a thoroughly researched informational article on any topic related to senior living. Deadline November 15, if submitted after, it will be applied to the following year scholarship.
National Debt Relief Scholarship Debt is rising across the nation with no end in sight. From credit cards to personal loans and beyond, people are living with increasing financial obligations. According to the latest reports, 70 percent of college students graduate owing at least $17,000 in student loans alone. With this in mind, DebtConsolidationLoans.com is extending a $1,000 scholarship offer to college students across the country. Deadline November 15, 2019.
Debt Consolidation Debt Consolidation USA would like to help college students pay for their higher education by offering a $1,000 essay scholarship contest. They understand every little bit helps towards paying for an education and they are proud to extend this offer to the one who can showcase their writing flair. Deadline November 15, 2019.
Fabrics USA INC Article Writing Scholarship Program every year Fabrics USA Inc. will give one student a scholarship worth $1000. In order to be qualified, student must submit at least 1000 words "African fabric related anything/African print related anything/Sequin fabric related anything" article. Deadline November 21, 2019
Scholarships Due in December
Insurance Providers InsuranceProviders.com is proud to introduce a new scholarship promoting motorcycle safety among students. The Look Twice, Save A Life Scholarship of $1,000 is awarded to any student who is currently attending or planning to attend college or some form of higher education. One applicant will be chosen who best brings awareness to motorcycle safety. The scholarship will be awarded on an annual basis for the spring semester. The deadline to apply is December 1st.
Autolist Used Car to Dream Car Scholarship Autolist's team hails from locations across the globe and from varied socioeconomic backgrounds, but we are united by a common thread: a college education. A college degree has never been more critical but college costs continue to increase, and Autolist feels supporting students in this endeavor has never been more important. Towards that goal we are offering a quarterly $1,500 scholarship for outstanding students based either on a merit or need basis. Winter Deadline: December 1
Herrman & Herrman To raise awareness of technology's impact on driving, our Texas car accident lawyers are sponsoring our 4th annual essay contest with $5,000 in prizes to help young people further their educations. Deadline December 1, annual.
Side By Side  Win-Win-Win Scholarship $1,000 was designed with a dual purpose of not just helping a couple of students a year with their tuition, but to encourage all applicants to begin thinking seriously about how they will make their mark on the world around them by doing good. Soring Deadline May 1st Annually, Winter December 1st annually.
Dirk Derrick Car & Truck Accident Injury Scholarship The Dirk Derrick Car & Truck Accident Injury Scholarship is an award for any current or soon-to-be undergrad who has had his or her life altered due to an injury from a car or truck accident, be it their own injury, that of a loved one, or an influential individual. The Dirk Derrick Scholarship has a brief submission process, and applicants will be judged on their ability to convey the lasting effect an auto accident has had on their life as well as their journey to overcome those challenges. This is a $1,000 scholarship, and is awarded on December 20th of each year. The deadline to apply for this scholarship is December 15th of each year.
Teletrac Navman Scholarship Teletrac Navman, a global fleet management software company, is pleased to announce the launch of the 2019 spring semester scholarship contest. The team at Teletrac Navman is committed to assisting students in their educational pursuits, and is eager to help them accomplish their goals. Deadline December 17. 
RSL Funding  RSL Funding, LLC is offering one lucky student a chance to win up to $5000 for school tuition during 2019. You can win RSL Funding's $5000 Imagine Scholarship by detailing a sound financial and investment plan you'd utilize if you were awarded a structured settlement. Complete the steps listed below for your chance to win. Deadline December 31, 2019
Blanch Law Firm Scholarship Award You will be assigned a topic in the criminal law field that applies to a Federal or State legal issue. Each applicant will be given an outline to guide them on their research and writing. Rolling deadline. Submissions due within 14 days of receipt of assignment.