Campus Updates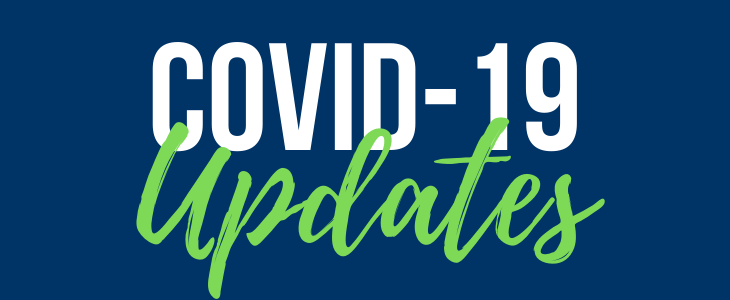 Last Date Modified

 

 

11/05/2021

 

 

Total Quarantined

(exposed or pending)

 

 

4

 

 

Total Isolated

(positive)

 

 

9

 
Update: August 10, 2021
Due to the spread of the Delta variant of COVID-19, the CDC has updated its mask-wearing guidance to encourage mask wearing by the vaccinated or unvaccinated in indoor public areas.
Grayson College is not mandating masks at this time, however, we encourage the use of masks and practicing responsible health precautions. 
Continue to wash your hands frequently with soap and water, or use hand sanitizer when soap and water are not available.
Stay home if you feel sick.
Get vaccinated, if able.
Vaccines are available throughout Grayson County. The Grayson County Health Department has a walk-in clinic every Tuesday from 9:30am to 12:30 pm at the Sherman Health Department, 515 N Walnut. No pre-registration is required. 
Phase 4
Beginning Tuesday, June 1st, Grayson College moved into Phase 4 of the Return to Campus Plan.
Staffing:
All employees will return to campus. Flexibility of scheduling may be important to maintain social distancing guidelines (3 feet) on a 40-hour per week work schedule.
Services are offered primarily on campus with remote services available.
Travel restrictions removed. Non-essential College-related travel is approved in Phase 4.
Student Support:
Face-to-face student support resumes.
Housing is available for students.
On campus Student Life activities resume.
Common areas on campus including study rooms are available.
Instruction:
Classes transition back to campus for face-to-face/hybrid instruction as is practical to do so. Faculty are encouraged to consider online and hybrid formats.
Programs such as Fine Arts (examples include music performances, art shows, and theatre productions) resume normal practices based on recommended social gathering guidelines.
Departments available by appointment include Human Resources, the Testing Center, Advising (Success Coaches), Financial Aid & Veteran Services, Business Office, Center for Workplace Learning, Counseling & Social Services (Emergency Aid), Student Support Services, Student Life & Housing, International Students, the Math Hub and Writing Center. The Library will be available to students using curbside services for those who need materials from within the Library. The South Campus will also be available to serve students by appointment. The Bookstore is operating both

online

and on campus Monday-Thursday 9am-3pm.
Click here to learn more about how to make an appointment.
To make an appointment, contact the appropriate department. Current students should initiate contact from their Viking email when appropriate. All employees, students and visitors must practice social distancing, wear face coverings while on campus (except when in a personal vehicle or alone in a personal office) and will be screened upon entry as described by the COVID-19 Screening Plan. Screening stations are available in the Student Affairs Building, Mary Moses Health Sciences Center and Career & Technical Center on the Denison Campus. The Administration Office serves as a screening location on the South Campus. Screening stations are marked with navy banners outside the entrance.