GC CWL receives $287,000 from Skills Development Fund COVID-19 Special Initiative
---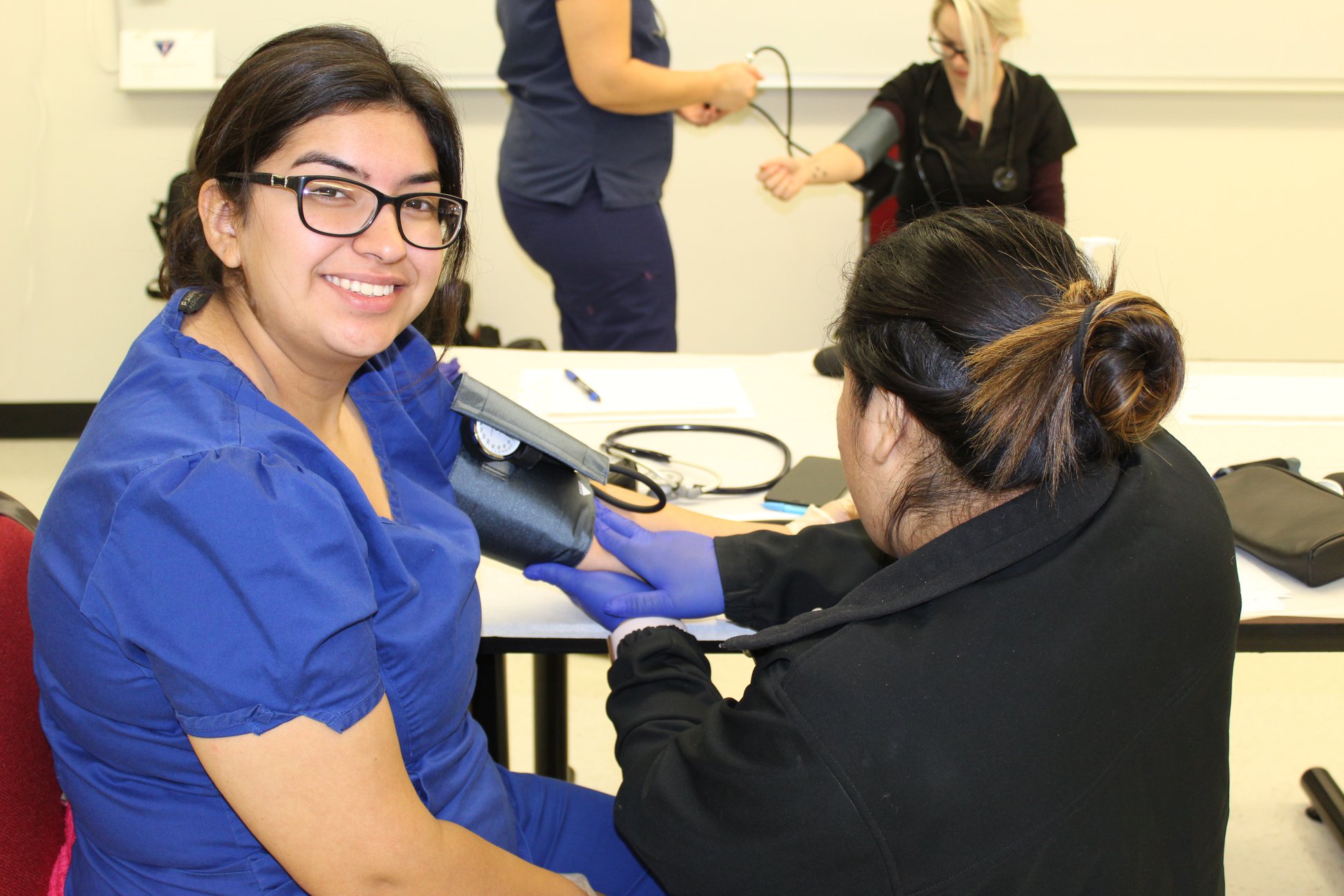 The Texas Workforce Commission has awarded Grayson College's Center for Workplace Learning $287,000 from its Skills Development Fund COVID-19 Special Initiative program. TWC announced the program's creation on April 24, 2020 with a pledge to award up to $10 million statewide aimed at meeting the training needs for essential industries including healthcare.
"We are proud to continue partnering with the Texas Workforce Commission, local Workforce Development Board and the Texoma Council of Governments as well as our local ISD's to provide no-cost, high-value training to our community," GC President Dr. Jeremy McMillen said. "This funding allows us to make training in high-demand occupations available to more students."
Grayson College will use this funding to provide training at no cost to 119 students in one of four certificate programs leading to a career as an essential healthcare professional. Training will begin on June 15, 2020 with the Patient Care Technician and Certified Nurse Aide programs and be followed by Pharmacy Technician on June 16 and Phlebotomy Technician on June 29. Additional sections of Patient Care Technician and Certified Nurse Aide training programs are planned for June 29 and July 27 respectively.
Full tuition scholarships are available. Those receiving the full tuition scholarship will also receive job search assistance. The initial deadline for scholarship applications is Sunday, June 7th at midnight. The program will run through Spring 2021 and there will be subsequent application deadlines. For more information contact the GC CWL at cwl@grayson.edu or 903.463.8765.