Great Western Dining is Hiring Cafeteria Staff
Date: Mon, August 2, 2021 10:41 AM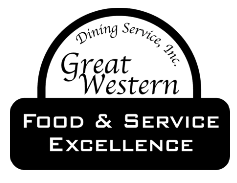 Great Western Dining is hiring staff for the cafeteria at Grayson College for 2021-2022 school year.
Students welcome to apply for part-time work. Ask for Pam in the café.
Full and part-time positions available with competitive pay and benefits.
All positions starting by August 19th, 2021.
You can apply in person at the Student Life Center on Grayson College Campus, 6101 Grayson Drive, Denison TX 75020.
Applications accepted 7:30am to 1pm M-Th and 9am-2pm on Fridays.
On the spot interviews every Friday from 9am-2pm.
Call to schedule a time if these will not work.

Office number: 903-463-8632
E-mail: grayson@gwdining.net