Financial Aid
Are you interested in attending Grayson College, but wondering how you are going to afford college? The Office of Financial Aid (OFA) wants to help make your education possible. We administer grants, scholarships, work-study, and loans for the College. This aid is from Federal, State and Institutional sources and is generally awarded based on need.
Grants and scholarships are "gift aid" which do not need to be repaid. Work-study is on campus employment, and loans are required to be paid back upon completion of your degree program, or when you drop below half-time (6 hours) enrollment. You may qualify for one or all of these types of aid. Please read on to determine what you have to do to be considered for the aid we administer.
---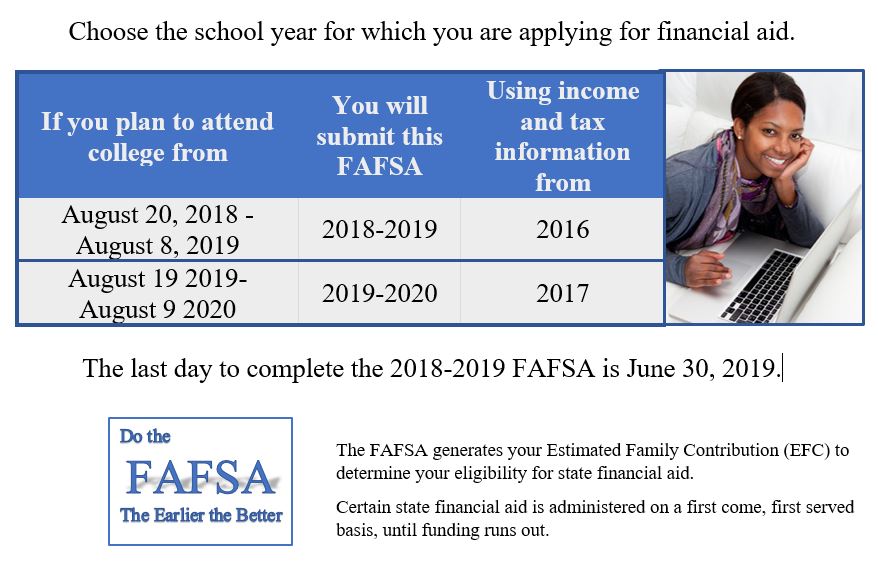 The 2019-2020 state Priority Deadline for the FAFSA is January 15, 2019.
Entering Grayson's school code will allow the Office of Financial Aid to receive your FAFSA's results electronically.
---
Grayson College Financial Aid Code of Conduct
TO ACCEPT FINANCIAL AID AWARDS:

1. Log into your My Viking
2. Click on the My Financial Aid link                                                                                       
3. Select either Accept or Decline