Drama Scholarships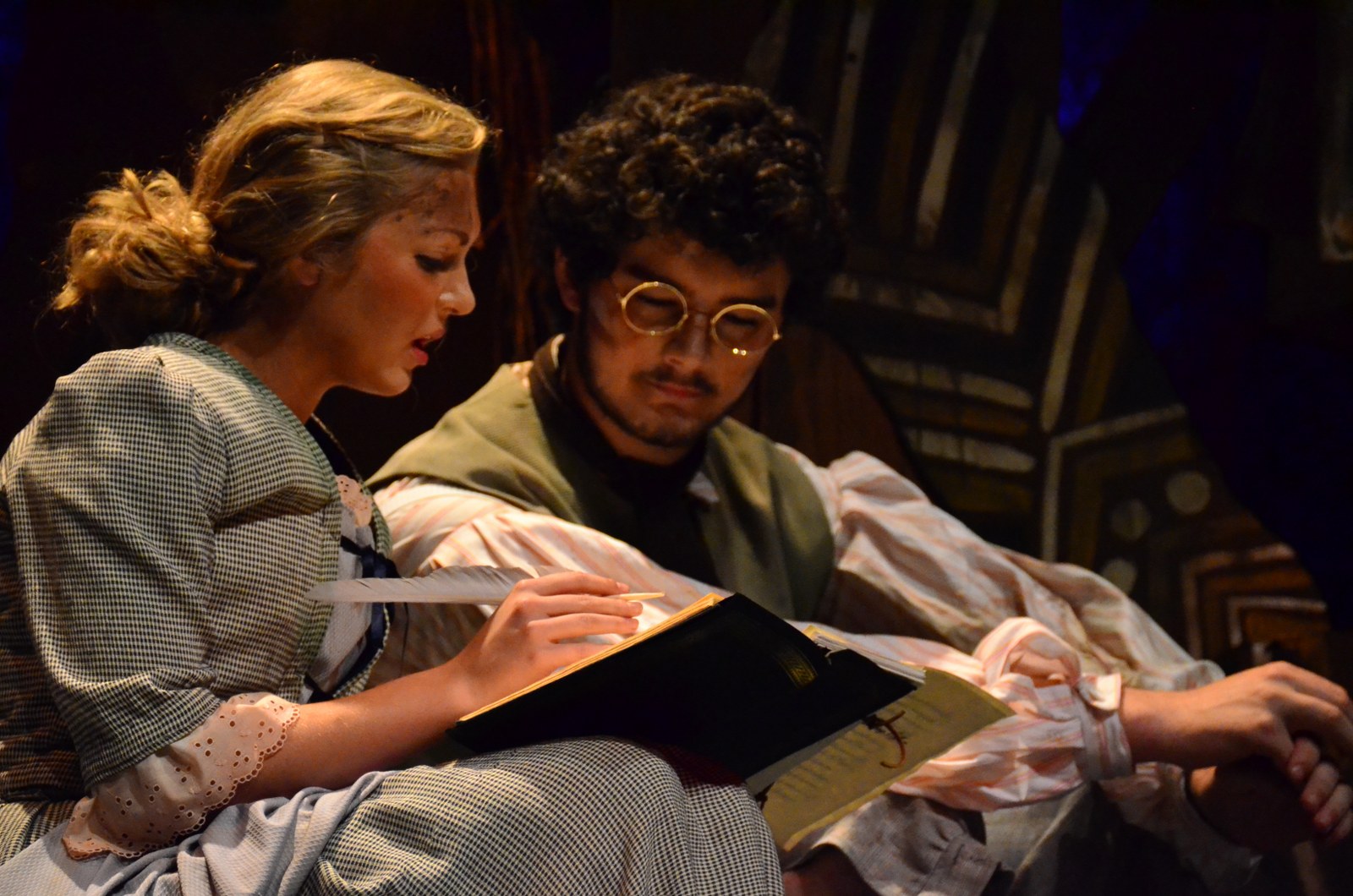 Talent, enthusiasm, experience, financial need and willingness to participate fully in the role the drama program plays at GC and in area community activities. The intent of this departmental scholarship is to  assist and encourage students with theatrical talent and interest to participate in the drama program at GC.  Students applying must be drama majors.
Students must be enrolled in at least 12 semester hours and enrolled in one theatre course and both theatre practicum each semester, while on a theatre scholarship.  

Students must maintain a 2.5 GPA in general courses and a 3.0 in theatre courses in order to qualify for renewal.

This scholarship must be applied for each semester and is not automatically renewable.

This scholarship may be used for tuition and books. The meal plan and dorm rooms are not covered by this scholarship.

Scholarship balance(s) cannot carry forward to the next semester or award year.

Scholarship or its remaining balance may not be issued to student in check form at any time during the semester.

A student cannot be reimbursed for expenses paid toward tuition, books, housing, or the meal plan with cash.  A student must be awarded a theatre scholarship and be processed into the system, before the award can be officially transferred at registration through the school computer system.
* Therefore, students do not pay for anything "ahead of time".  You will not be reimbursed. Call us if you need further explanation of this.

We know entering college for the first time can be overwhelming. Don't hesitate to call or email us if you need help. All of our faculty contact information can be found on the Faculty page. That's what we're here for!
Checklist for Theatre Students
Have you completed an application to attend GC?  You can complete the Grayson College admissions process.  There is no application fee! Be sure to submit all the necessary College admissions documentation, too.
Submit your Drama Department Scholarship application to either Tenna Matthews or Alison Trapp at GC Theatre. Contact us to receive an application. You can email us at theatre@grayson.edu. 
Are you TSI exempt? If not, take the skills assessment test as soon as possible!  You must take this test to enter GC, and you must take it in time to receive the results before you can register.  This test will not prevent you from attending GC; it mandates what courses you have to take your first semester. Visit the Testing Center page to learn more, or contact your high school counselor.
You MUST complete the Free Application for Federal Student Aid form (FAFSA) in order to receive scholarship money from the college, regardless if you qualify or not. Visit the Paying for College page for details. Start this process immediately.  You will not be able to receive any scholarship money until this form and process is complete.
Consider applying for a scholarship through the Grayson College Foundation. These awards are made separately from the departmental or program scholarships. The priority deadline is March 15; however awards can be made as long as funds are available.
Do you want to live in the residence hall?  Learn more about GC Housing here. Your meal plan is not covered by your scholarship.  You will pay half of your meal plan when you move into the residence hall.
Have you registered for Fall classes?  Once your admissions file is complete, you can enroll anytime. Visit the Registration Guide for dates and times.  Please call the Drama professors to meet you on campus if you plan to register early so we can help you choose your classes.  If you register early, make sure you pay the balance above your scholarship for your classes by the "purge date", which means the deadline to pay.
As a theatre major, you must take at least one three hour drama class, plus both Theatre practicums each semester to receive a theatre scholarship.
Apply Now to start the process online.