Meet Our Staff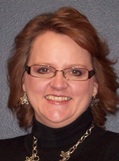 Director of Planning, Research, Assessment and Accreditation

With more than 15 years of experience in higher education, Debbie has served in numerous staff and administrative roles. She holds a Ph.D. in Leadership for Higher Education from Capella University, a Master's in Educational Technology and a Bachelor's in Business Information Management both from Southeastern Oklahoma State University. Debbie serves as the SACSCOC Accreditation Liaison for Grayson College and is a SACSCOC trained Institutional Effectiveness and QEP Evaluator. She also serves as the Accountability Liaison for GC with The Texas Higher Education Coordinating Board.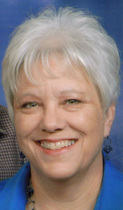 Coordinator of Planning, Research, Assessment and Accreditation
After serving Grayson College for more than 15 years in the Business Office, Dorothee joined the Planning, Research, Assessment and Accreditation Office in 2014. Dorothee holds an Associate of Applied Science from Grayson College in Accounting and a Bachelors of Science in Communications Radio/TV/Film from Oklahoma State University. In her role as the Coordinator of Planning, Research, Assessment and Accreditation, Dorothee will provide support to faculty, staff, and administrator in each of the key functions of the

Institutional Research Analyst
Daniel joined Grayson College in 2014 as the Institutional Research Analyst after spending several years working in Washington, DC. as a Data Analyst for several non-profits.  He holds a Masters degree from Texas A&M's George Bush School of Government and Public Service.