E Cashier Payment Plans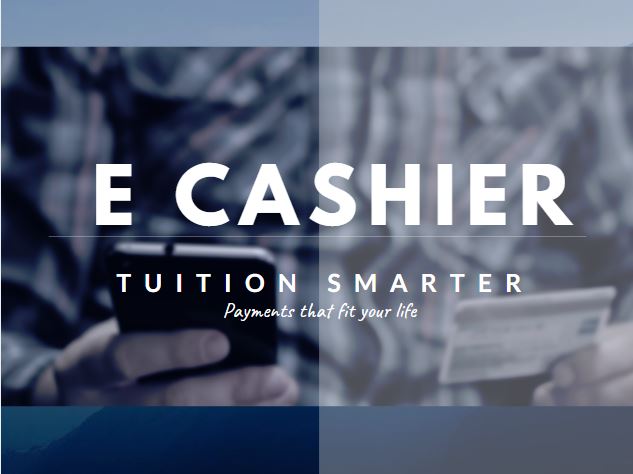 Paying for the rising costs of a college education is a concern for nearly every student and family.
The fact is, few of us have the resources to simply write a check for the full cost of tuition each semester.
So how are you meeting your costs? What's your plan? Do you have one?
Having a solid plan for covering the cost of college is an important step toward graduation. Grayson College is pleased to enlist the services of ECashier to make the process easier for you.
This page outlines payment solutions brought to you by Nelnet Business Solutions, the leading tuition payment plan provider in the industry. Working together, Grayson College and ECashier will provide you with sensible strategies for covering the rising costs of college.
Plans & Options
ECashier has a plan for you
To help you meet your educational expenses, Grayson College is proud to offer ECashier as a convenient budget plan. This is not a loan program. You have no debt, there are no interest or finance charges assessed, and there is no credit check. The cost to budget your interest-free monthly payment plan is a $30 per semester nonrefundable ECashier Enrollment Fee. You may budget your tuition and fees in the following ways: 
Automatic Bank Payment (ACH): ACH payments are those payments you have authorized ECashier to process directly with your financial institution. It is simply a bank-to-bank transfer of funds that you have pre-approved for your expenses at Grayson College. Payments may be made from either your checking or savings account. Payments are processed on the 5th of each month and will continue until the balance is paid in full.
Credit Card Option: Paying with your credit card gives you the option of taking advantage of any bonus programs that may be offered by your credit card company. Your monthly payment will be automatically charged to the credit card you designate. Payments will be charged on the 5th of each month until the balance is paid in full.
Down payment and full payment options
Down or full payments are deducted immediately from the account provided on the agreement. A separate $30 enrollment fee will be deducted at the same time. If the payment fails for any reason, the agreement is terminated and notification is sent to the person responsible for payment. A $2 nonrefundable ECashier Enrollment Fee will be assessed for full payments. Although payments are processed on the 5th, your payment may not be reflected in MyViking for up to 10 days due to banking cycles.
ECashier Contact & Important Information
Call ECashier at 1-800-609-8056 or visit www.MyCollegePaymentPlan.com/grayson to make any changes to your address, phone, or banking information. If you have questions regarding your ECashier agreement, please contact ECashier directly or view your agreement online through your ECashier Account. To access your ECashier Account, follow the instructions located on the ECashier Confirmation Notification or e-mail.
Returned payments
Should an automatic bank payment or credit card payment be returned, a $30 ECashier Returned Payment Fee will be automatically assessed to your account. You will be notified by ECashier of the returned payment via mail or e-mail and the payment will be re-attempted on the 20th of the same month.
Class Schedule Changes
Please do not assume your balance will automatically be adjusted if financial aid is received or a class is dropped or added. You should review your agreement balance online through your ECashier Account or call Grayson College.
ECashier Contact Information
---

Enrollment in ECashier
Convenient online enrollment
Enrollment in the ECashier Payment plan begins at the Grayson College website. Follow these steps to begin your enrollment now: 
Login to MyViking.
Choose the current term under your name.
Click on MyLedger. Review your schedule and statement for accuracy.
Click on the "Pay by Credit Card" button.
You will be taken to the e-Cashier payment portal.
For complete information, go to www.grayson.edu and click on Current Students, then Business Office, then e-Cashier payment plan.
Be sure to have the following information ready:
The name, address, and e-mail address of the person responsible for making the payments.
To protect your privacy, you will need to create your own unique ECashier Access Code. Please be sure it is something you can easily remember.
Account information for the person responsible for payment.
If paying by automatic bank payments, you will need the bank name, telephone number, account number, and the bank routing number. Most of this information is located on your check.
If paying by credit card, you will need the credit card number and expiration date.
Enrolling online is simple, secure, and easy. Connect to the ECashier Web site through the Grayson College website. The payment plan can accommodate down payments and monthly payments.
Before you click the Submit button, please carefully read through the Final Review and the Terms and Conditions. An immediate e-mail will be sent (if an e-mail address was provided for the person responsible for payment) confirming enrollment through ECashier.
---
Frequently Asked Questions
When and what time will the funds be withdrawn from my bank account?
ECashier specifies the date each payment will occur, but it is your financial institution that determines the time of day the payment is debited. ECashier recommends you check with your financial institution to determine how far in advance funds should be deposited into your account to ensure the automatic payment clears. If a payment date falls on a weekend or banking holiday, the payment will be attempted the following business day.
How will I be notified of my payment information?
Once your agreement is posted to the ECashier system, you will receive a confirmation notification of your payment amount by e-mail or letter. Payments will be processed until the total balance is paid in full. The notification has important information you must have to log on to your ECashier Account. The notification also serves as a reminder that a separate $30 per semester nonrefundable ECashier Enrollment Fee will be processed within 14 days from the account indicated on the agreement.
Can I pay by phone with ECashier?
In accordance with the Terms & Conditions of your ECashier agreement, payments are processed electronically. ECashier does not accept payments by phone.
What is the ECashier Access Code?
To help protect your privacy, ECashier asks the person responsible for the payments to create an access code. If you should call into ECashier inquiring about your ECashier agreement or inquire online through your ECashier Account, you will be required to verify your ECashier Access Code. If you do not create an access code on your ECashier agreement, one will be randomly assigned to you. Your ECashier Access Code will be identified on your ECashier Confirmation Notification. Please remember to keep a copy of your confirmation notification.
Target dates to enroll by:
Spring 2019 Payment Plan Available Oct 1st.
---
Nelnet offers the option of setting up a payment plan or full payment with all major credit cards or from a bank  (checking or savings) account. For full payment by credit card, follow the simple steps listed above.
Payment Plan Availability
availability of the payment plan is determined by Grayson College. Please be aware the college may elect not to have the payment plan available during specific times and dated during registration.
Balance Adjustment
Please do not assume your balance will automatically be adjusted if financial aid is received or a class is dropped or added. You should review your agreement balance online through the student account, or contact Grayson College Business Office on your campus to confirm the change.