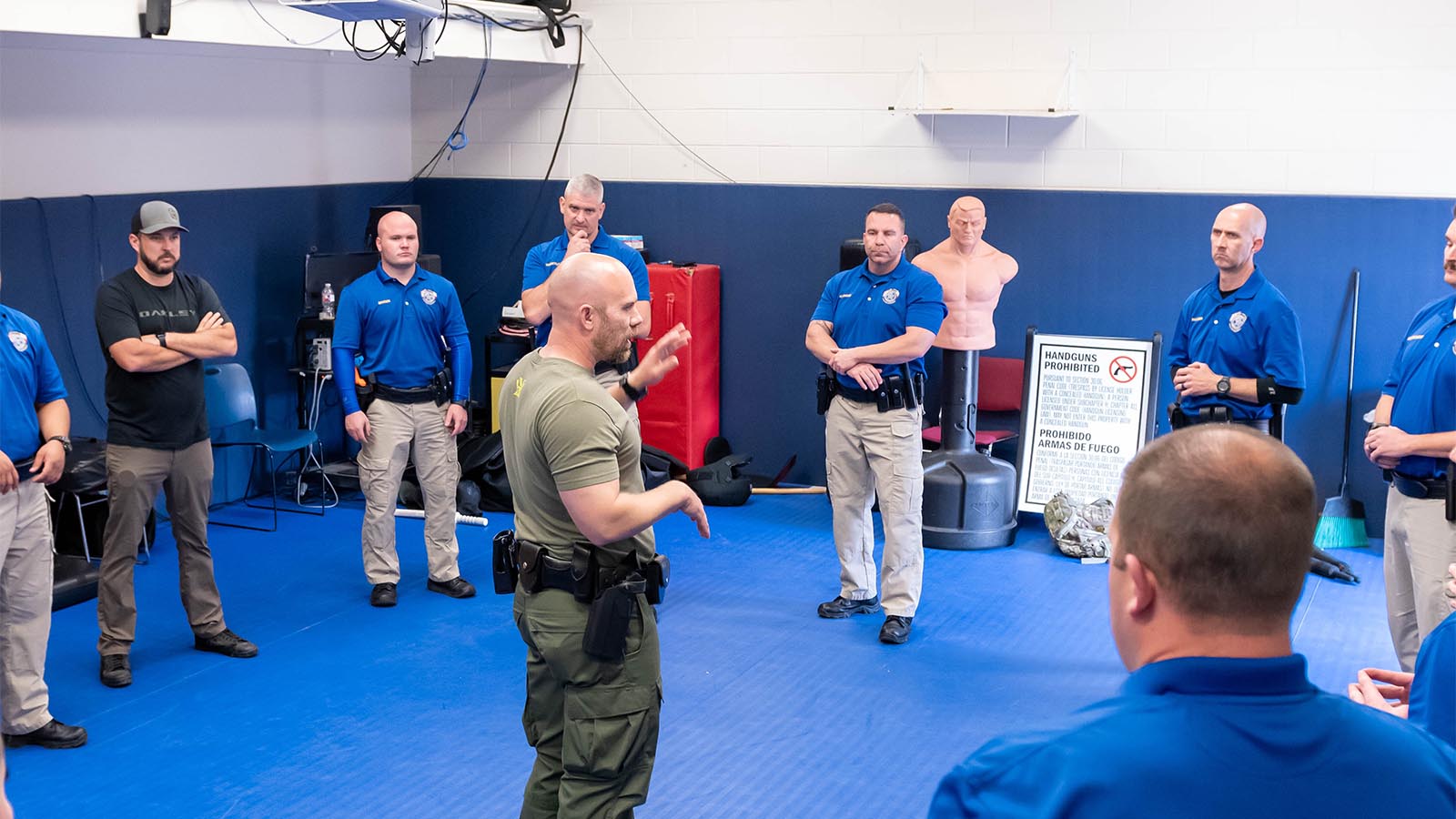 About Texoma Regional Police Academy
Earn the skills and training that will prepare you to enter into the time-honored profession of law enforcement.
The Texoma Regional Police Academy (TRPA) consists of 752 total hours of rigorous training. Training is conducted by officers from local enforcement agencies and subject-matter experts from the Department of Public Safety (DPS), Texas Alcoholic Beverage Commission (TABC), and the Grayson County District Attorney's Office.
The police academy is accredited by The Texas Commission on Law Enforcement (TCOLE).
Program Focus
The TRPA focuses on providing the most challenging and up-to-date training to help officers to be successful as Texas Peace Officers.
Law Enforcement

Crime Prevention

Patrolling

Investigations
Police Academy Catalog Page
Student Life
Students at Grayson College have the opportunity to socialize both in and outside of the classroom and learn the importance of building cohesive teams.
Staff & Faculty
Students attending TRPA will receive instruction from various instructors/officers who are subject matter experts within their field. All of the Grayson College TRPA instructors are committed to helping students succeed during their attendance in the academy and beyond.
Career Information
Have questions related to a career in this field? Visit our Career Center!
Get Hired by the Best
Local agencies and agencies throughout the state are always seeking to fill open Peace Officer positions with individuals who are committed to making a positive difference within their communities. They are committed to ensuring new officers have opportunities for competitive pay, incentives, and advancement, as well as continuous training to keep their skill sets sharp at all times.