Roger S. Kisloski named Director of Public Safety
Date: Wed, April 14, 2021 03:05 PM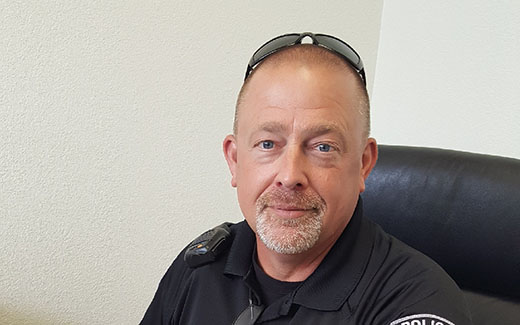 We are excited to announce Roger S. Kisloski is Grayson College's new Director of Public Safety and Emergency Management and Chief of Police.
Kisloski has worked with the Grayson College Police Department as an investigator since October 2018. He came to GC after retiring from the Collin County Sheriffs Department where he served from October 1995 thru January 2016 as a Deputy Sheriff. Kisloski began his career with the Denison City Police Department in 1990 after completing his training in the Texoma Police Academy at Grayson College.
After Graduating from Sherman High School and the Texoma Police Academy, he continued his education, while working, by taking Classes at SOSU and also the University of Texas, Dallas where he has completed over 100 hours towards his degree. He enjoys fishing, bowling and golf and other outdoor activities.
"We are excited that Chief Kisloski has been named as Director of Public Safety. He brings many years of experience to the college and from being here for the last 2 1/2 years. He'll continue the strong leadership in this department which has been the case for the last several years," says Dr. McMillen.
Congratulations, Chief Kisloski!