In Memoriam: Rad Richardson
Date: Fri, December 3, 2021 05:04 PM
On December 1, former Grayson College Board Member Rad Richardson passed away at the age of 81. Richardson played a pivotal role in the growth of the college during his six years on the board. Active members of the local community, he and his wife Marty, who is a nursing professor at Grayson College, have been long-time supporters of the Grayson College Foundation.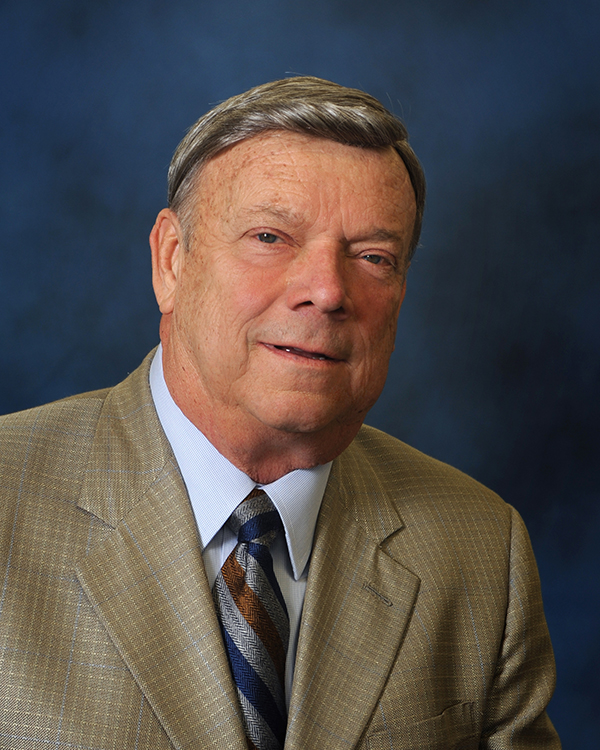 Following Richardson's retirement from the GC Board of Trustees in 2020, College President Dr. Jeremy McMillen said, "I'm so grateful to have worked with Rad on the Board of Trustees. His thoughtful approach and kind nature lead many of our discussions down a path of inquiry and intentionality toward our mission of student success."
His community activities included past president of the North Texas Association of Business and Board member, past campaign chair and president of GC United Way, board chair of the Sherman Chamber of Commerce, board member for Grayson County Rehabilitation Center, board member for United Way of Texas, advisory board for Texoma Valley Scouts, founding member for Industrial Scholarship Awards for Minority Students, co-founder and board member for the Sherman Education Foundation, board member of the Sherman Economic Development Corp, board member of the North Texas Regional Airport as well as the GC Board of Trustees. 
While serving as a GC Board of Trustees Member, he was instrumental in the return of the basketball program, opening a new residence hall, opening of the Advanced Manufacturing facility, the new distillery and teaching center, a food pantry and the creation of the Bachelor's Degree in Nursing program at Grayson College.
Upon his retirement, Richardson said of his time on the Board, "It has been a great experience to be in there and see young people being educated. It was exciting to work with the state to get the BSN program going. I know Mrs. Moses that originally started the program. It's great to see students coming out of college and being able to go to work."