Jared Johnson and Paula Cavender appointed as new members of GC Board of Trustees
---
Jared Johnson and Paula Cavender were appointed to the Grayson College Board of Trustees during a regular board meeting Tuesday. Additionally, Amarion Thomas was appointed to serve as the Student Liaison to the Board.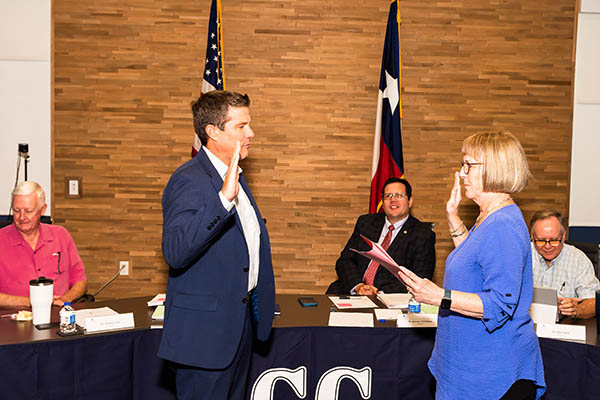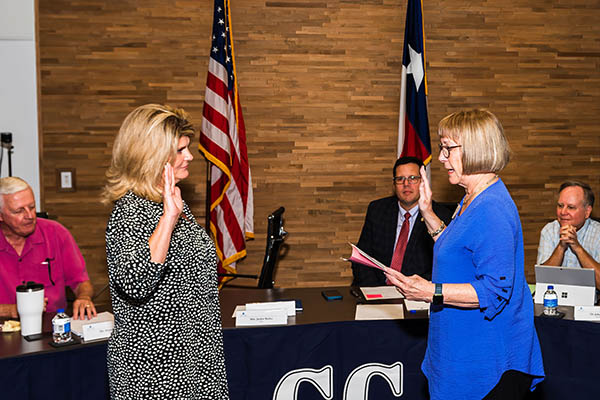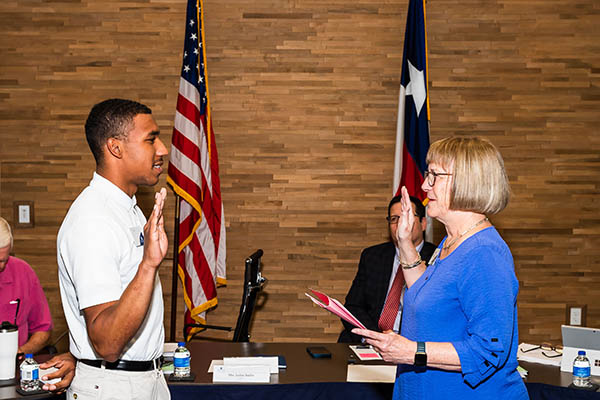 "We're thrilled to have Jared Johnson and Paula Cavender on the Board of Trustees," GC President Dr. Jeremy McMillen said. "Their experience and dedication to the college and community will serve the College well."
Both Cavender and Johnson have been an essential part of the Grayson County community. Cavender is a lifetime Grayson County resident who attended Grayson College as well as her husband and two daughters. With more than 26 years of experience as an educator, she knows what it takes to contribute to student success. Johnson's experience serving as the Mayor of Denison allowed him first-hand experience with how the College affects the community.
"I want to support the College's momentum by building and shaping policy that encourages the implementation of practices that contribute to success for all students in our service area and beyond," Cavender said. "I plan to support the college as it is a valuable tool in our community."
"Regardless of the student's stage in life, they have chosen Grayson College as their next step for finding success," Johnson said. "From traditional two and four-year degree tracks to workforce development and technical training, all students should be viewed as a partner of the college faculty, staff, trustees and programs."